St. Vincent Haven
WHERE HOPE GROWS...
Emergency Program-Based Shelter For Men In Licking County

Who We Are
St. Vincent Haven is a 50-bed emergency, program-based shelter for men 18 and older who are homeless. Services are geared to teach our residents life-skills as a foundation to future stability. Residents receive safe shelter, support, and advocacy. Assistance is provided to residents to help them find employment, improve educational skills, address mental health, physical health or substance abuse issues, and permanent housing.

Tell someone in need that their life matters with a gift from you.

St. Vincent Haven works to serve the male homeless population over the age of 18.  It is clear to us that our resident's true poverty is not merely a poverty of goods.  This poverty stems more from a lack of recognition for their intrinsic self-worth, their personal human dignity.  They most frequently come carrying a lifetime of degradation, trauma, and a lack of education.  This has led to a myriad of impediments resulting in addictions, relationship failures, and often mental and behavioral health barriers.
We believe the homeless male population is a very important demographic to serve-healthier men mean healthier families, and healthier families mean healthier communities.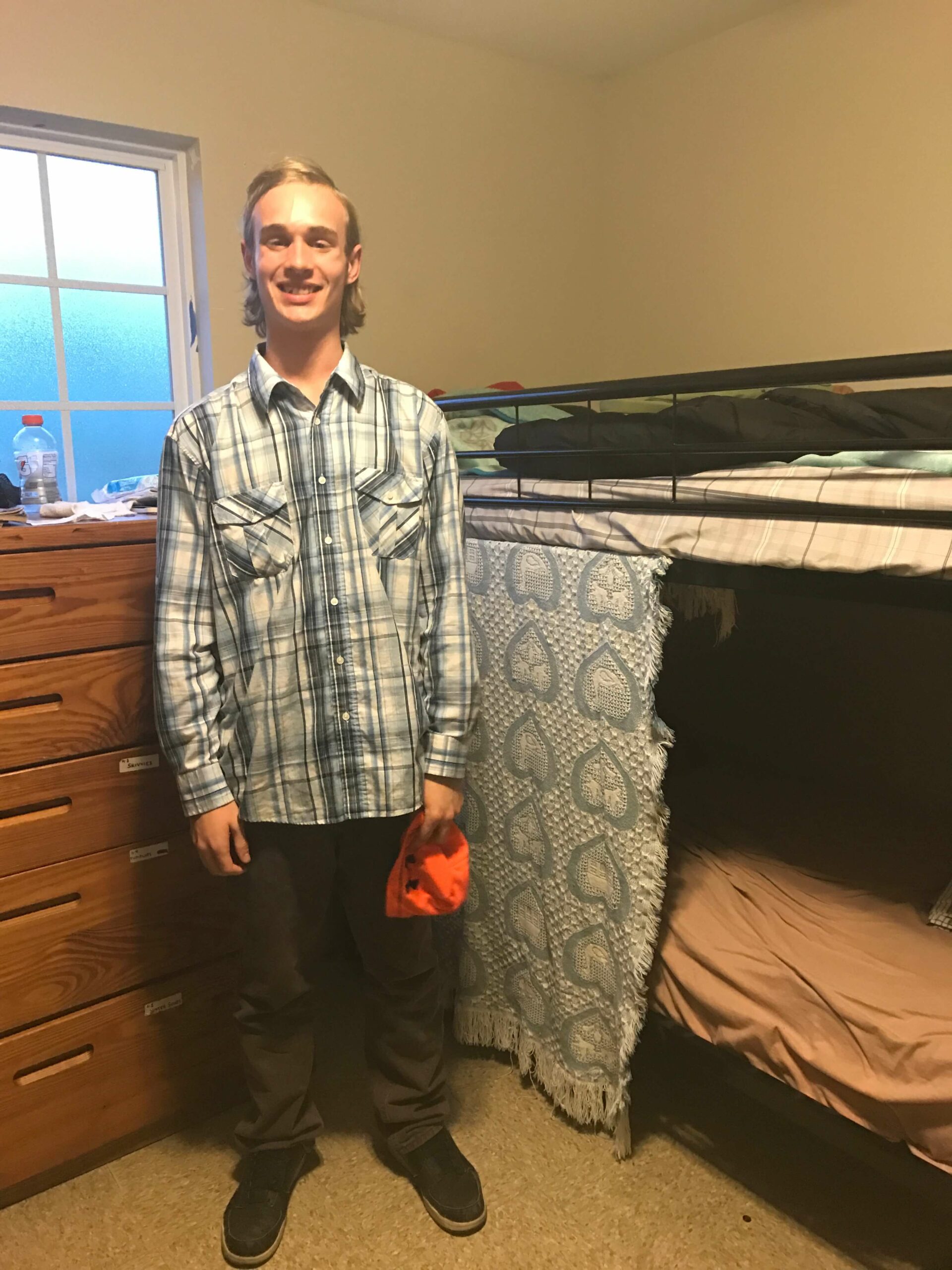 When I first got here...
"When I first got here from jail I felt alone, scared, and uncertain.  This place and staff helped me at every turn. I will never forget their kindness or compassion, and I hope I can return it to someone else one day."

St. Vincent Haven provides meals and basic needs for all of our residents and begins providing custom services the minute they walk through our door. Each resident is given a uniquely tailored Action Plan, outlining individualized, agreed-upon goals which they are held accountable for accomplishing. Our programming includes:
case management
navigation/referral services
life skills training
budgeting classes
cooking classes
Celebrate Recovery (a faith-based recovery program)
Through case management, referrals, and advocacy, we try to help our residents address and overcome the barriers that led to or keep them in their current situation.  The whole-person approach is necessary for long-term positive change to occur.  On average, 1 in 5 residents at St. Vincent Haven successfully complete their individually tailored Action Plan and are ready to move on to the next step.
Success may look slightly different for each resident at The Haven, but one thing remains the same: once completing the program each individual is ready to take the next step and move into more sustainable housing with the unique tools they need to succeed in work, in life, and in the community.
Your generosity is an investment in The Haven and the world.
Your gift tells someone in need that their life matters.  For questions about giving please email
Jessame Fout, Development Director:  jfout@svdphaven.org